TURBOSMART - Anti-Lag Valve Explained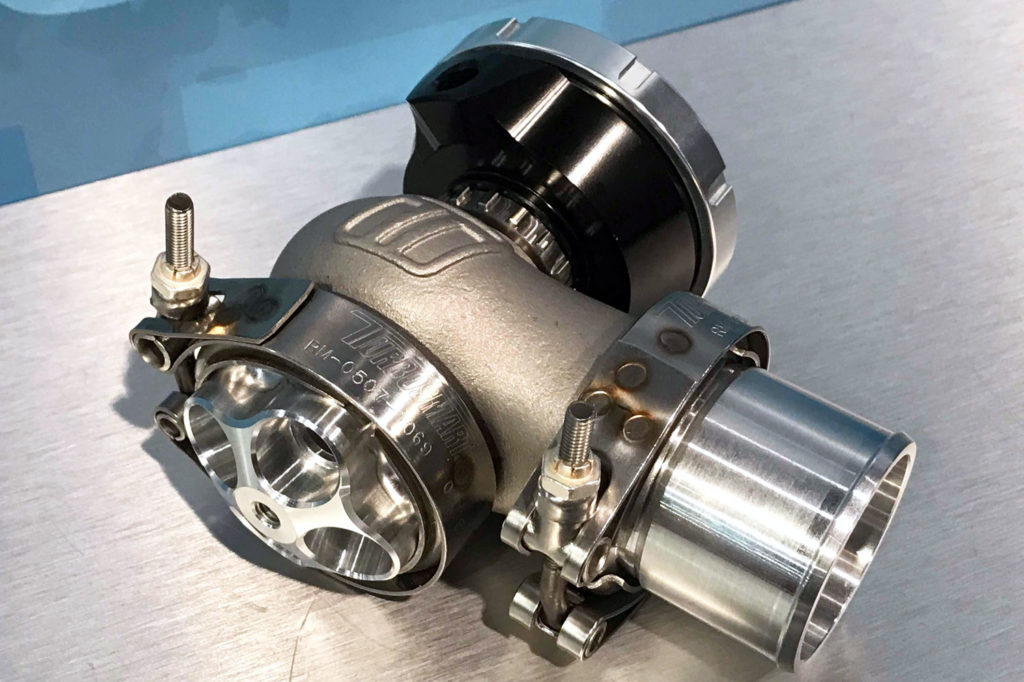 The all-new addition to the Turbosmart line-up is the fresh air ALV40 (Anti-Lag Valve). Designed to create a wider market for motorsport applications.

The anti-lag valve provides a means to maintain turbine speed, eliminate lag on gear changes & deceleration. This is achieved by allowing incoming charged fresh air from the turbo to be diverted safely into the exhaust manifold pre-turbo with the throttle at low opening angles to allow for safer spooling of the turbocharger, without the potentially damaging throttle based late combustion event style anti-lag that can induce high engine stresses and break connecting rods.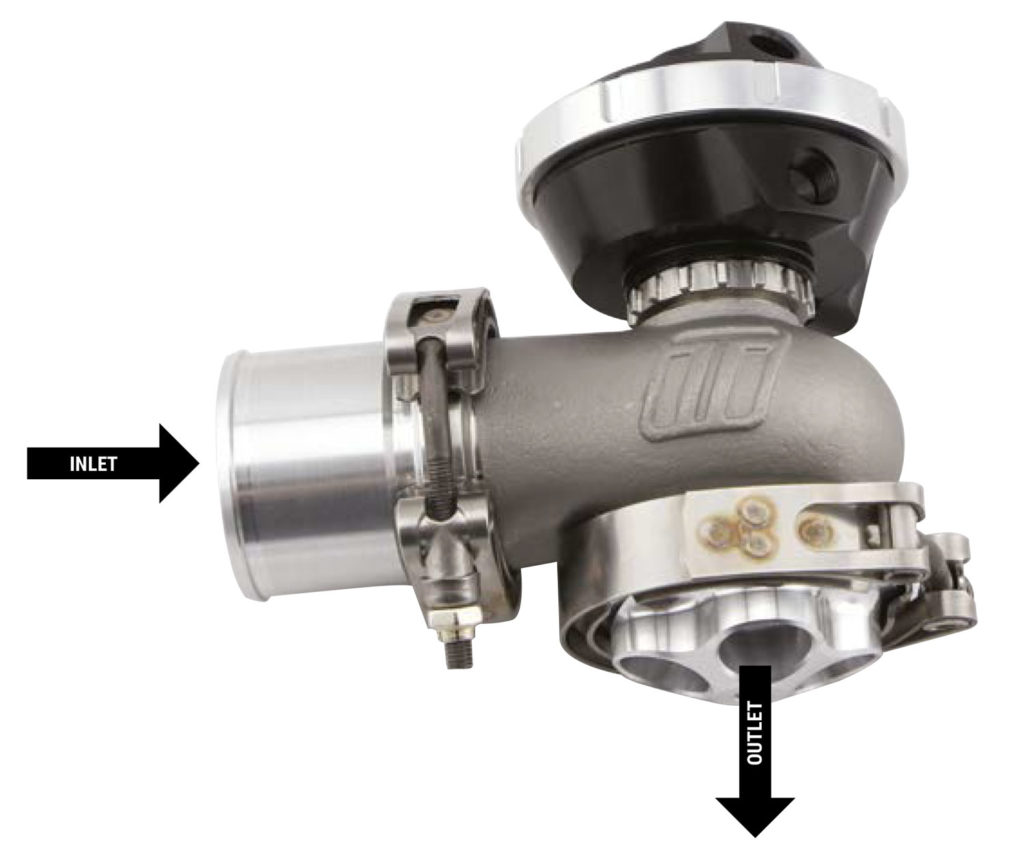 When the ALV valve is active, boost pressure is diverted around the engine (instead of going through it) into the exhaust manifold. Combined with fuel and ignition strategies (from the ECU) this allows for the turbo speed to be maintained and more importantly, useable boost is ready for when the throttle is opened again.
The ALV features a 40mm valve diameter, a purpose-designed actuator housing with a sealed twin-chamber design and the top port being the primary control port, the spring is designed to open under vacuum conditions to allow for the air to bypass into the exhaust manifold, the lower chamber is utilised for twin port control methods, to control the valve irrespective of manifold pressure and the shaft seal allows for leak proof operation. Multiple fittings are also supplied for ease of fitment and fabrication.
Developed for a variety of engine configurations; an outlet weld flange is required to be purchased separately to the correct application:
5 cylinder: TS-0550-3104 ALV 5-1 Weld Flange (5 outlets)
4 cylinder/V8: TS-0550-3098 ALV 4-1 Weld flange (4 outlets)
3 cylinder/6 cylinder: TS-0550-3099 ALV 3-1 Weld flange (3 outlets)
2 cylinder: TS-0550-3100 ALV 2-1 Weld flange (2 outlets)
For custom outlet plenums, use Single Outlet to allow for fabrication of your own solution: TS-0550-3101 ALV 1-1 Weld Flange (1 outlet)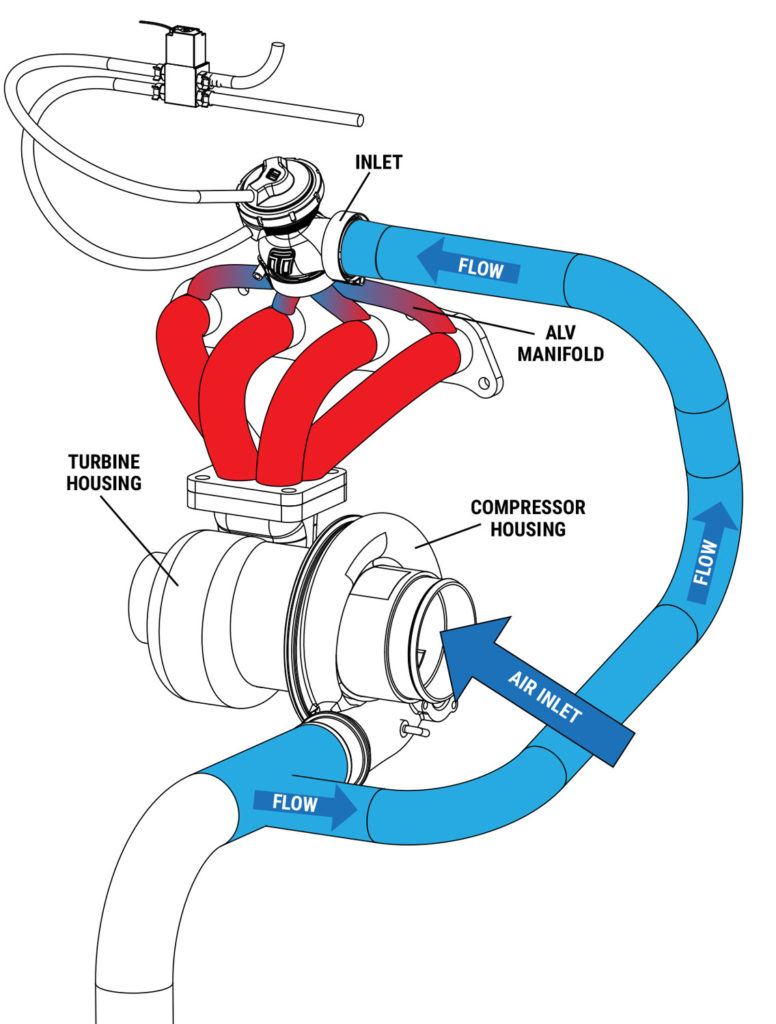 What's included in the Box:
Turbosmart Gen-V ALV
Valve Seat
Inlet V-band Clamp
Inlet Hose Adapter 1-1/2" OD
Outlet V-Band Clamp
Inlet Weld Flange 1-1/2" OD
Collar Tool
Fitting Kit
Inlet O-ring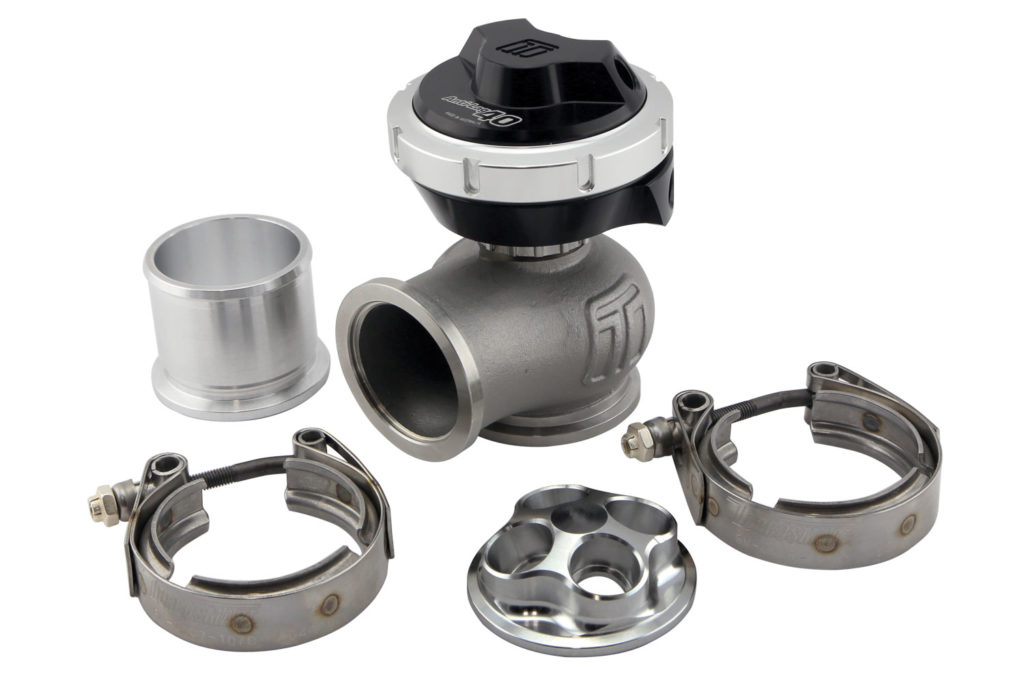 Anti-Lag Valve Part Numbers

TS-0552-1402 Gen-V ALV40 - Black
TS-0550-3104 ALV 5-1 Weld Flange (5 outlets)
TS-0550-3098 ALV 4-1 Weld flange (4 outlets)
TS-0550-3099 ALV 3-1 Weld flange (3 outlets)
TS-0550-3100 ALV 2-1 Weld flange (2 outlets)
TS-0550-3101 ALV 1-1 Weld Flange (1 outlet)
TS-0550-3102 1-3/4" OD inlet pipe adapter
---
Leave a comment